Good afternoon everyone, just thought I would let you know of a couple of prizes that I have won over the past two days.
I have won the International prize, which is a signed piece of Art by Mont Marte Joe.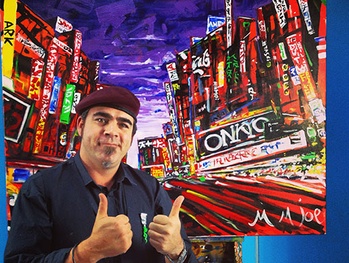 I really don't mean to sound ignorant and mean, but could someone please tell me a bit more about this artist.
My other prize that I have won, which I am excited about was with the
I won one of (ten) $30 Gift Certificates to put towards classes which I am so excited about, there are so many different classes to dwell over and I haven't decided yet which one or two or maybe even three that I want to do.
Fortunately, there is no time limit as to when I can use this gift certificate.